The Ensemble
Yotam Peled & the Free Radicals acts as a project-based company engaging different freelancers, focusing on contemporary interdisciplinary creation – addressing topics of gender, power structures and community rituals.
The ensemble was established in September 2018, following the creation of Entropia, as part of 'THINK BIG' project at the State Opera of Hannover.
Out of our understanding of the need for sustainable, independent performance art, we aim to establish a relationship with our local community, built on mutual exchange and growth. The Free Radicals, therefore, focus on creating and touring in Europe and operate both in conventional and alternative spaces, and often engage in workshops, and site-specific productions.
Our creative process and output are centered around the body and the potential of movement to transform social codes. Aspects of our existence which are often considered dark, inappropriate, or wild, receive space and treatment in our performances, both as a space for healing and critical reflection. Each project is a creation of a mini-universe, an attempt to deconstruct human mythology, and as such we often work with utopian and dystopian settings. The movement research and language of the ensemble is inspired by Yotam's biography, originating from circus and martial arts – working with the extremities of the body and the impossible, as well as rave culture – a ritual of repetition and emotional intensity.
The company's independent creations include: ALPHA (2019), migrena2x2 (2021), fauna futura (2021), HEIMAT (2021), GET A GRIP (2021), Where the Boys Are (2023), FISTS TO FLOWERS (2023)
Yotam Peled & the Free Radicals is supported by DIEHL+RITTER/TANZPAKT RECONNECT, which is funded by the German Federal Government Commissioner for Culture and the Media as part of the NEUSTART KULTUR initiative.
Read more
The Team
Amie-Blaire Chartier
Amie-Blaire is a freelance dancer currently based in Berlin, Germany.
She decided to move to Toronto in 2012 to study dance at Ryerson Theatre School under the artistic direction of Vicki St. Deny.
Soon after graduating in 2016, she was accepted on scholarship to take part in Nuova Officina Della Danza's International Contemporary Dance Internship Trimester (Jan-Mar 2017) in Turin, Italy. In this internship she had the privilege of working with well-known dancers and choreographers such as Tom Weinberger, Idan Porges (Batsheva), Erion Kruja (Hofesh), and Sita Ostheimer. After completion of this program Amie-Blaire then moved to Berlin and in the past two years she has performed in Turin, London, Hannover, Berlin, and St. Polten. Most recently, Amie-Blaire performed in Austria in the restaging of Ohad Naharin's DecaDance as well as a new creation by Shahar Binyamini, participated in the project 'THINK BIG', as part of TANZtheater International festival Hannover, and collaborates with Yotam Peled & the Free Radicals, YET company and Liliana Barros.
Read more
Andrius Nekrasoff
Andrius is a movement enthusiast with Lithuanian roots.
After his diverse experiences in various sports, his curiosity led him to the arts, especially martial arts and contemporary dance.
His reciprocal experiences as an active fighter and performer, as well as a passionate teacher and diligent student, are things that distinguish him, in addition to his desire for authentic self-expression through his artistic practices. He researches and transmits the principles of martial arts from a generalist perspective in Berlin under the project "Movement Berlin". With great commitment, he participates in projects that inspire people to live consciously, through more connectivity and less fear.
Read more
Erin O'Reilly
Erin O'Reilly was Born in 1991 and grew up in her mother's dance school in Northern California, eventually pursuing professional training programs in Washington DC, San Francisco and NYC before landing in Switzerland in 2012.
Since completing Ballet Junior de Genève in 2014 she co-founded Junebug Company and has worked as a freelance artist across Europe.
She loves the balance of metropolis and nature that Switzerland offers as a base, but equally values the opportunities to work internationally, such as in Berlin with Yotam Peled & the Free Radicals, offering her the excitement, movement and stability she needs to feel fulfilled in her career.
Erin writes poems, plays the cello, and loves snails, tortoises, and other slow things.
Read more
Hanna Kritten Tangsoo
Hanna Kritten Tangsoo is a lighting designer and choreographer based in Berlin.
She studied Dance in Tartu University Viljandi Culture Academy in Estonia 2011-2014 and BA Dance, Context, Choreography in Hochschulübergreifendes Centrum Tanz/ HZT Berlin 2014-2017.
During her studies in HZT she started to work as a theatre technician for the university and got in contact with lighting design. In 2021 she was selected to the ETC Electronic Theater Controls Ltd Fred Foster Student Mentorship Program International branch. Since 2017 Hanna Kritten is working as a freelancer artist both in dance and lighting. 
Read more
Hemda Ben-Zvi
Hemda received dance education and began training in circus art during her high school years in Kiryat Tivon, Israel.
Pursuing her career as a professional artist, she received higher education in Sandciel Dance and Circus School in Israel, Escola de Circo Vertigo, Grugliasco Italy, and "Le Lido" Toulouse, France – INSERTION PROFESSIONNELLE.
Besides dance and theater, she specializes in hand-to-hand partner acrobatics, and slack rope technique. She performed on several platforms in Israel, including Acco festival of Alternative Theater and Modiin Circus Festival, and worked with director Avital Dvory. In Italy she worked with company 'Sonics' and artists Paulo Stratta and Eric Angelier. She participated in "free fall" by Sharon Fridman in Turin, and in dance Creation and show directed by Leo Valere-Lachky in "Deltebre Dansa", Spain. a and performed in the French Acrobatic Convention. Since 2015 she has been engaged in the piece NO/MORE by 'La Tournoyante' / France. Hemda is also creating her own contemporary circus pieces, accompanied by Amir Guetta, and their work has toured internationally in acclaimed venues.
Read more
Laia Montoya
Laia Montoya (1990 – Olot, Spain) is a cultural manager, curator and producer.
She started her professional career in 2015 after finishing her studies in Political Science and Public Management (UPF) and a postgraduate degree in International Cultural Cooperation (UB).
She worked as assistant and project manager of the Italian visual artist Jupitefab.
At the same time, she was exhibition coordinator working in Barcelona on projects for the CCCB (Contemporary Cultural Center of Barcelona) organizing the exhibition Björk VR in Spain as well as some projects at the Maritime Museum of Barcelona. In 2018 she became independent in her work, every time more involved in the field of performance and live arts as a distributor both nationally and internationally collaborating with companies such as La Intrusa (ESP), La Señorita Blanco (ESP), Big Bouncers (ESP) and Yotam Peled (DE). In 2019 she was invited to curate the performance department of Loom Festival in Barcelona and in 2020 she received the OSIC grant for performing arts research with a project on Queer Theatre in Catalonia: methods of production and programming. At this moment is  co-director of  TINA Agency, a multi-local and collaborative organization that develops and advises artistic projects. Her work focuses on contemporary performing arts, their practice, management, research and curation, being always open to debate and dialogue with other arts. Her main interests are the dialogue between the arts, sustainability, transversality and accessibility to art and culture.
Read more
Marie Hanna Klemm
Marie is a Berlin based dancer and choreographer, graduated from Folkwang-University of Arts with a masters degree.
During her studies she was selected for two scholarships in choreography and an award for her artistic potential as a dancer, as well as worked for the Pina Bausch Company, dancing in 'Tannhäuser' and touring 'Le Sacre du printemps' by Pina Bausch.
Among others she was dancing in creations of Henrietta Horn, Johannes Wieland and Rodolpho Leoni. Following her graduation in 2016, she began focusing on her freelance career, and as a dancer she is collaborating with artists such as Jann Gallois, Jill Crovisier, Canan Erek, Yotam Peled & the Free Radicals, Jakop Ahlbom, Joao Cidade and Daniella Eriksson. Deepening her own artistic research, she decided to create work to define her identity as a performer. She premiered recently with her solo-performance 'one more drama', which was invited to several festivals around Europe, and received the Jury's 2nd prize in Gdansk Solo Festival competition.
Read more
Nicolas Fehr
Nicolas Fehr (Composer, performer) is a Berlin-based composer, performer, and media artist whose artistic practice is characterized by its aesthetic versatility.
He composes for and performs in dance, theater and film productions; releases music and plays concerts with avant-pop band ooi and, as a solo artist, creates works that are situated at the nexus of experimental pop, performance, and media art.
He studied media art and scenography at the University of Design in Karlsruhe with Omer Fast and Jonathan Bepler, receiving his diploma in 2018. In 2021 he completed a postgraduate master student year with Prof. Raphael Sbrzesny at the University of the Arts Bremen and received a scholarship from the Kunststiftung Baden-Württemberg.
Read more
Nicolas Knipping
Nicolas Knipping is a Berlin- based martial artist, studying internal martial arts in a full-time frame at Xuan Gong Fu Academy, under the guidance of Stefan Müller.
After a youth spent in professional olympic wrestling, he worked as a personal trainer and movement teacher in Karlsruhe.
He also attained a bachelors degree in sports and economics at the Deutsche Hochschule für Prävention und Gesundheit, while learning holistic movement theory with Joseph Bartz in Berlin. In the summer of 2021, alongside choreographer and dancer Yotam Peled, he began to work in newfound territories of dance and performing arts. Through their first production "Get a Grip", they explored the similarities and connections between martial and dance practices. The immersive nature into the world of internal martial arts also created a space and inspiration for his book " Will ich nichts verpassen, schließe ich die Augen", a collection of text and poetry published in December of 2020. He continues to dive deeply in building his craft as a teacher and Gong Fu practitioner while provoking his interests in artistic fields.
If not even this leg is like my other leg,
But different.
With hidden sensations, tensions and abilities. How could I ever know about another ones arm? I have know every thing until some thing new was shown.
Accepting Never knowing.
(The Corner of Cultivation 2022, Nicolas Knipping)
Read more
Nitzan Moshe
Nitzan began her dance training at the municipal ballet center and at HaRishonim middle school.
She continued her dance studies at the dance department of Mosinzon high school, complemented by after-hours training at the 'Tzeadim' school for performing arts, and the Rose K.
Sobel studio. In 2013, she accomplished a one-year internship with the BatSheva Ensemble Dance Company, where she worked with choreographers such as Ohad Naharin, Daniel Agami and Sharon Eyal. Pursuing her career further, Nitzan danced in pieces of several independent Israeli choreographers, among them acclaimed "Girls", by Roy Assaf. Since 2014, Nitzan has been a member of Vertigo Dance Company, where she currently works as a freelance dancer and teacher. She has performed: "1,1&1", "Birth of the Phoenix", "White Noise", "Vertigo20", "Yama" by Noa Wertheim, and "Stable" by Sharon Friedman, in her time at the company. In 2019 she relocated to Berlin to establish a freelancer career. She worked with choreographer Kenan Dinkelman, for the piece "Astral", and is currently engaged in projects by Sita Ostheimer Dance Company, Idem Dance Company, and Yotam Peled & the Free Radicals.
Read more
Valentin Braun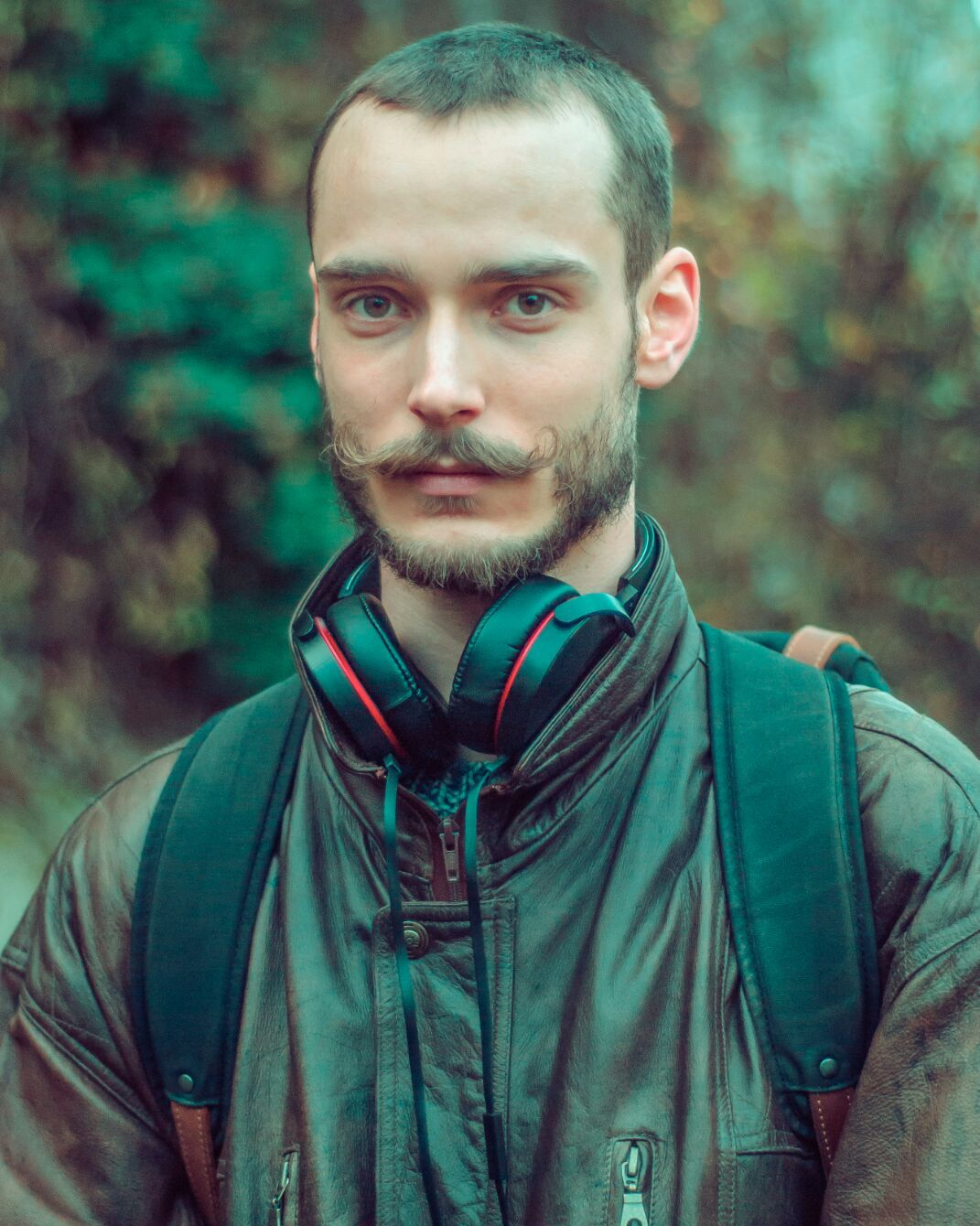 Valentin Braun, born in 1989, is a Berlin-based film maker, director and performer.
At the age of 4, he began his dance education, which led him to study at the Highschool for Music and Theater in Munich under Konstanze Vernon with a scholarship of the Heinz-Bosl-Stiftung and the Zurich Highschool of the Performing Arts (ZHdK) under Oliver Matz, where he received his stage diploma. Upon his graduation in 2009, he became a soloist with the dance ensemble of Staatstheater Augsburg under Robert Conn, and the Stadttheater Osnabrück under Mauro de Candia in 2012.
He then had guest engagements at Stadttheater Magdeburg and Stadt- theater Münster, as well as the summer residency program THINK BIG, a collaboration of Staatsoper Hannover and the TANZtheater International Festival. Valentin received the Art Support Prize for Dance by the City of Augsburg and has received scholar- ships to the NDT Summer Program in The Hague, the Dance Master Class in Urbania and the Springboard Dance Festival in Montréal. Making the shift from classical dance to contemporary performance, he became part of the Brus- sels-based ensemble Compagnie Thor under Thierry Smits, with which he toured extensively through Europe and the Middle East. Valentin has also worked as a dancer and/or choreographer in various commercials and music videos, including the artists Goldfrapp or Felix Jaehn. Next to his dance career, he was also increasingly become known as a porn actor, working both in Europe and North America for companies/film mak- ers like Erika Lust, Bruce LaBruce or Noel Alejandro. Having been working on and off in the film industry through these two careers, he decided to make film making his third career, after he was forced to recon- sider his dance career due an injury and became tired of working as a porn actor. Thus he enrolled at the SAE Institute Berlin, where he received a diploma in Digital Film Making and began working as a production assistant for HEARTWAKE films, a production company for arthouse cinema, while realizing freelance projects.
Read more
Yotam Peled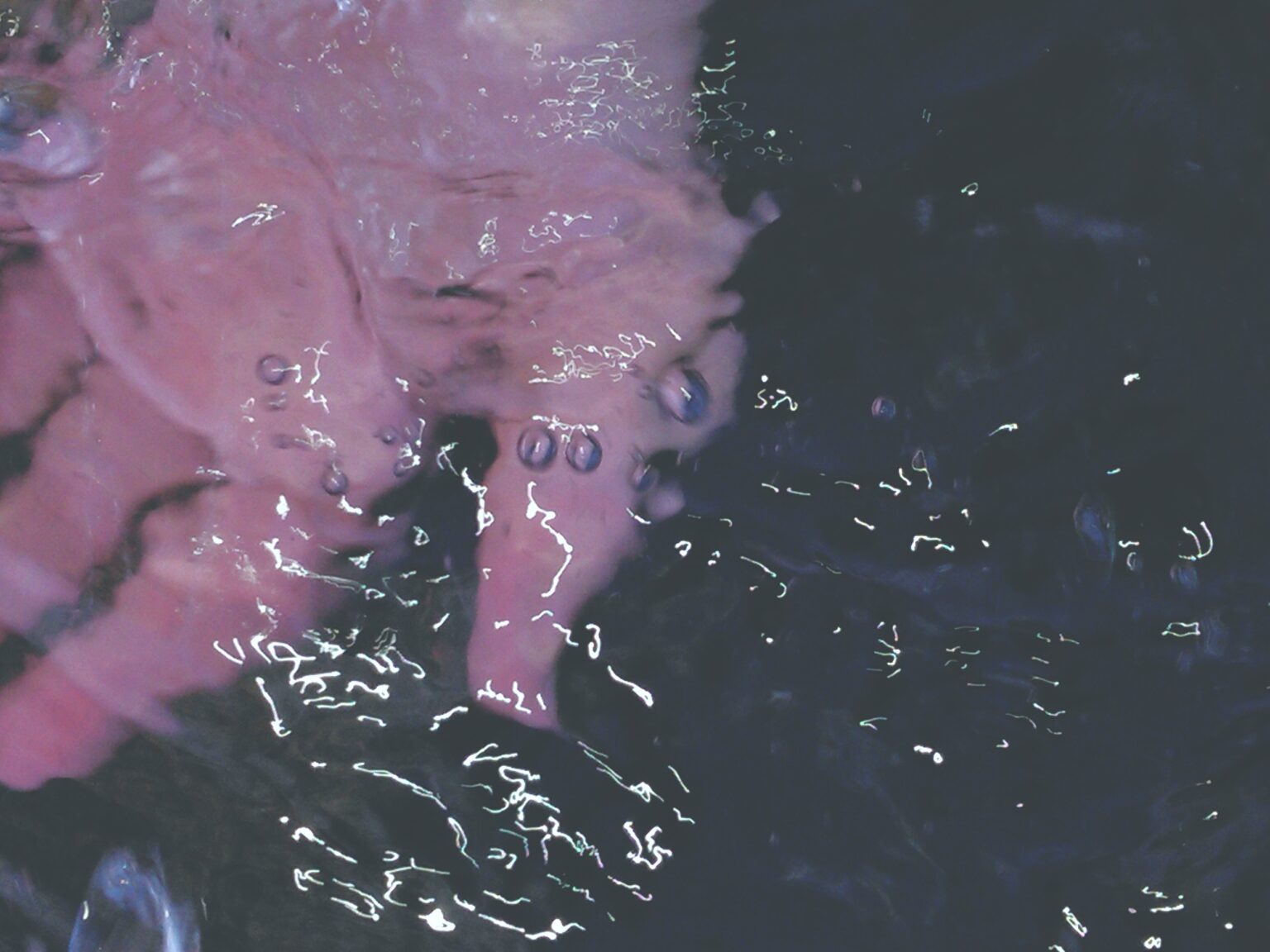 Yotam Peled​​ (Choreographer, Performer) was born in Kibbutz Beit Keshet / Israel, in '89, and has been practicing fine arts, athletics, and Capoeira since childhood.
At the age of 21, after finishing his military service, he began dancing, and later on pursued higher education in contemporary circus. 
In 2015 he relocated to Berlin, and since then has been working as a freelance performer with several European choreographers, among them Maura Morales, Yann L'Hereux, Troels Primdahl, Jill Crovisier and Mitia Fedotenko.
Alongside performing he has been creating his own choreographic work, which toured festivals and venues in Israel, Germany, Poland, Italy, Spain, France, Denmark, The Netherlands, Norway, North Macedonia, Luxembourg, Canada, Panama, Japan, Thailand and Vietnam, and received several awards. 
As resident choreographer he worked in: 'THINK BIG' / TANZtheater International festival Hanover, TalentLAB#19 / Grand Theater Luxembourg under the mentorship of Hofesh Shechter, the Choreographic Center of Heidelberg, TanzLabor / ROXY Ulm, Skopje Dancer Theater, Tanzhaus Zürich, PimOff Milan and Altofest Naples.
As of 2018 he acts as choreographer and artistic director of the ensemble 'Yotam Peled & the Free Radicals', dedicated to the creation and distribution of contemporary interdisciplinary performance internationally. Yotam has been a guest teacher and collaborator in Fontys Academy of Arts, Folkwang University of Arts, Dock11, Munstrum Theater, Cie. Hors Surface, Cooperativa Maura Morales, Overhead Project, PRISMA festival, and numerous festivals and dance studios in Europe and Asia.
In 2022/23 he will develop new works for Strahl Theater Berlin and EXPLORE dance platform for young audiences.
Read more