< All projects
2021
fauna futura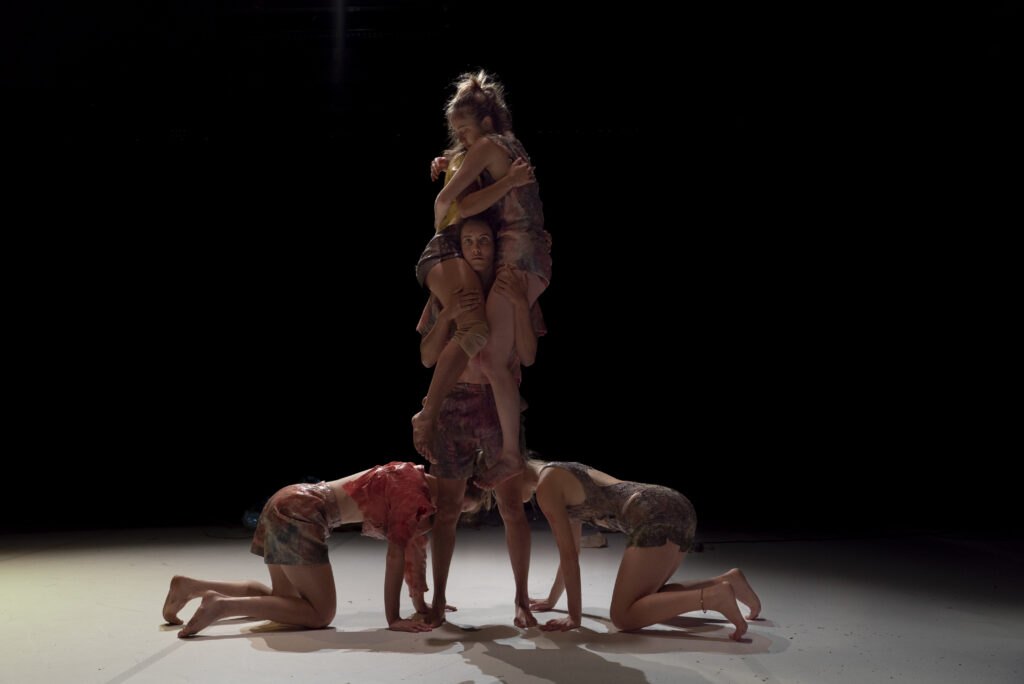 Valentin Braun
Valentin Braun
Valentin Braun
Valentin Braun
Valentin Braun
Valentin Braun
Valentin Braun
Valentin Braun
Valentin Braun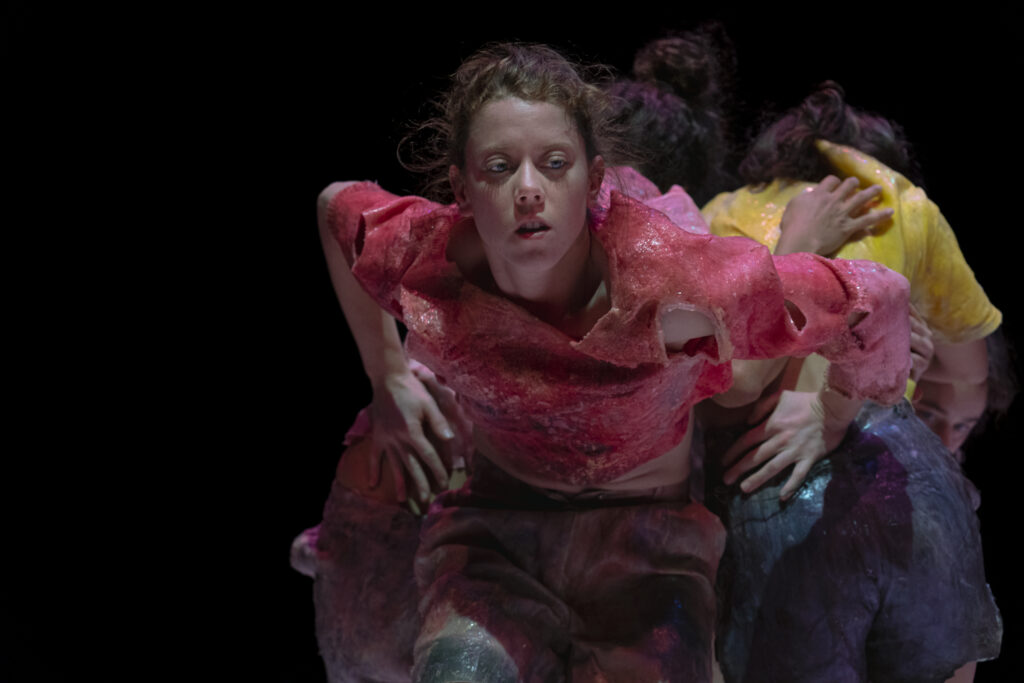 Valentin Braun
Valentin Braun
Valentin Braun
Valentin Braun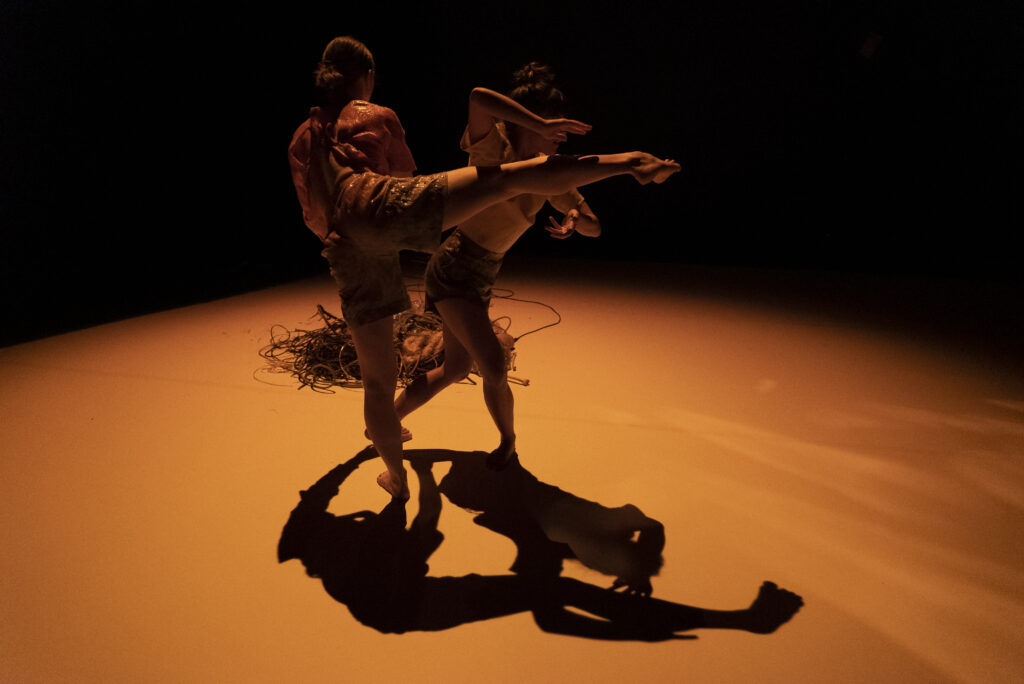 Valentin Braun
Valentin Braun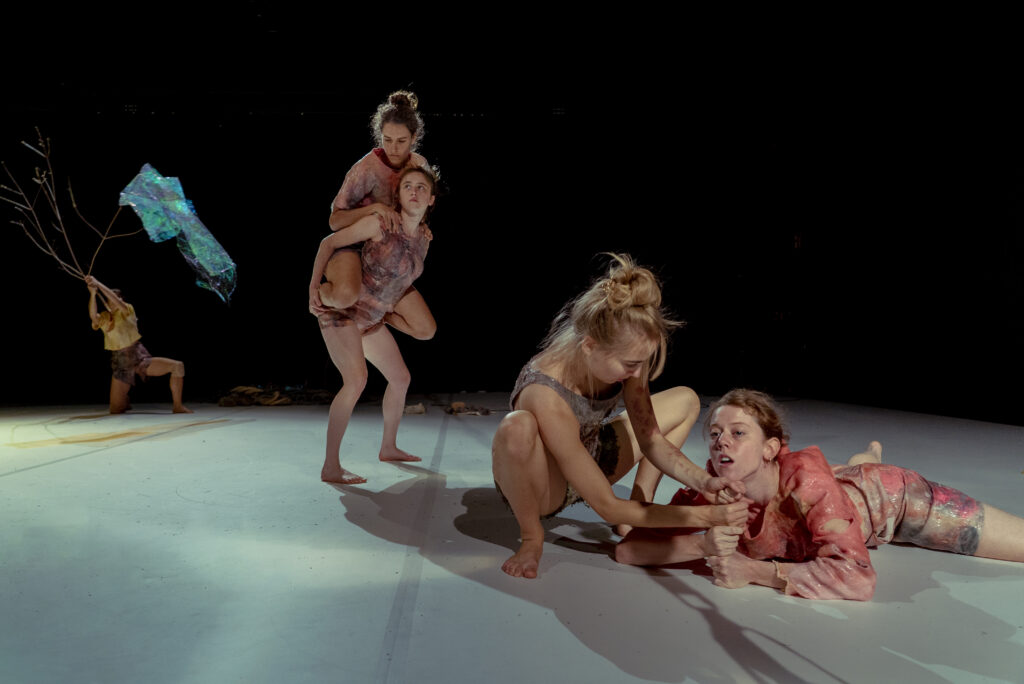 Valentin Braun
Valentin Braun
Valentin Braun
Valentin Braun
Valentin Braun
fauna futura is a space devoured by nature, it is a ritual of transformation, a journey of five into their bodies and into the body of the land. A landscape in constant motion calls them to forget, to surrender, to become. As roots and branches they travel together, expanding and climbing in different directions, to merge through osmosis into a new entity – the animal of the future. The creation revolves around deconstructing mythology and exploring the evolution of mankind into a species, an archive for extinct organisms and lost technologies, as opposed to the role of the destroyer of earth that is prophesied to us. The performance has an interdisciplinary nature, integrating new circus techniques into dance – using bungee straps and partner-acrobatics, as well as hyper(sur)realistic visuals – objects, costumes and scenography contributing to the realization of a unique universe.
Concept and choreography: Yotam Peled
Collaborating performers: Erin O'Reilly, Amie-Blaire Chartier, Nitzan Moshe, Hemda Ben-Zvi, Marie Hanna Klemm
Dramaturgy: Valentin Braun
Scenography, costume and object design: Moran Sanderovich
Sound design and composition: Nicolas Fehr
Light design: Hanna Krittan Tangsoo
Production: Sofia Fantuzzi
Communication and development: Laia Montoya / TINA Agency
Co-produced by TanzLabor Ulm, Commedia Futura Hannover, supported by Fonds Darstellende Künste with funds from the Federal Government Commissioner for Culture and the Media, the Niedersächsische Lotto-Sport-Stiftung, Landeshauptstadt Hannover, the Israeli Embassy in Italy, as well as in a funded residency by PimOff Milan.